This past Saturday evening on 104th was quite lovely – after a day full of Al Fresco festivities, a bunch of Edmontonians gathered outdoors at 10pm to watch Juliette Binoche and Johnny Depp in 'Chocolat' . We had bars, creme fraiche and bacon brittle peanut butter truffles, and frozen dark drinking chocolate on hand to complement the title of the film.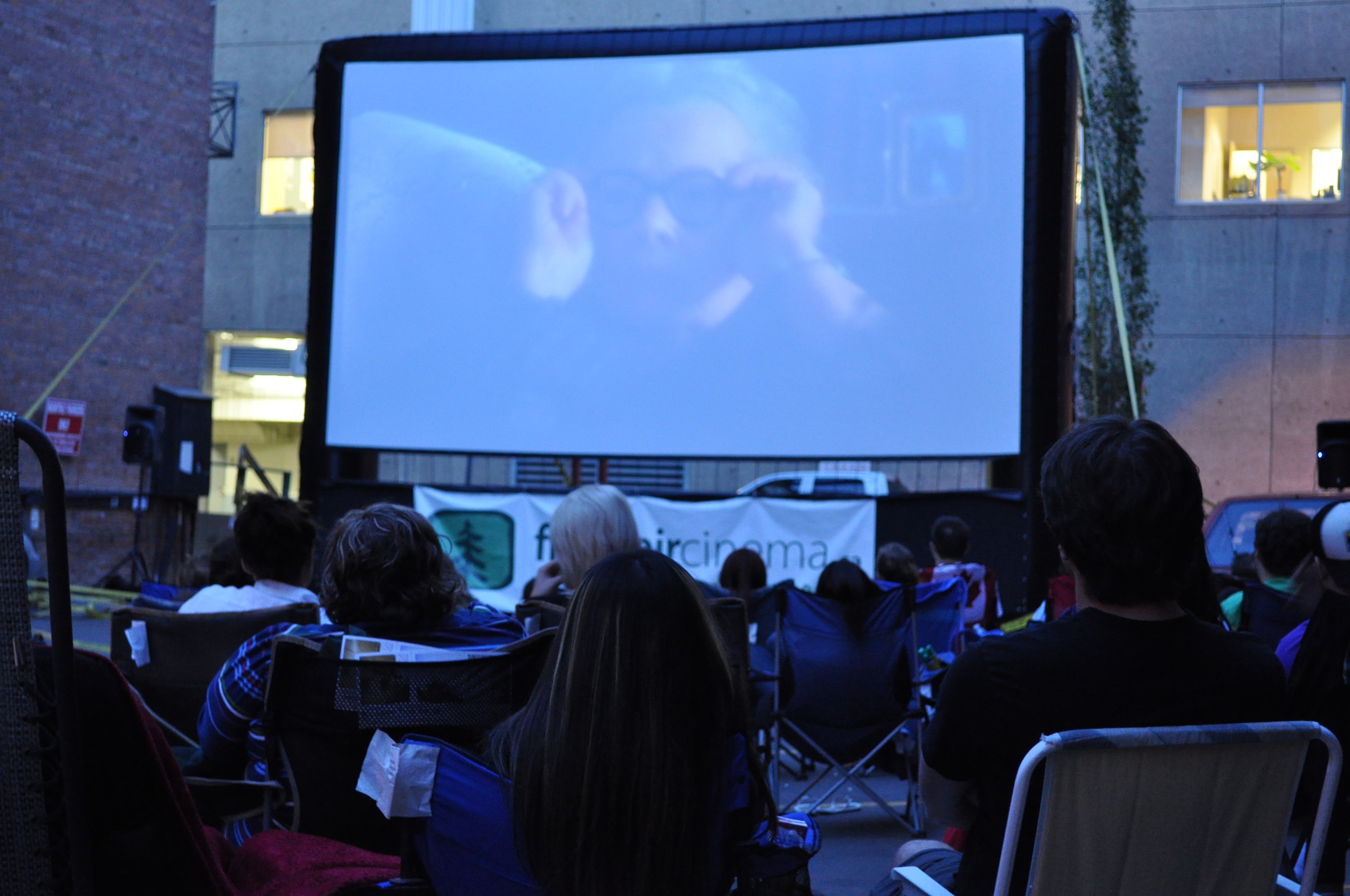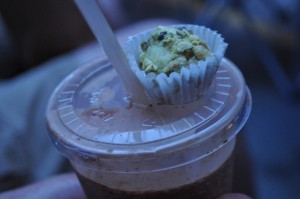 We hope you made it out to the show, but if not, stop by the Shop to try our summer creations listed above – hickory smoked bacon, peanuts and chocolate are an amazing combo, while the creamy creme fraiche truffle has a hint of bright tartness that is perfect for increasingly warm days.
We are still working on our frozen drinking chocolate recipe to offer in the Shop, but here's a recipe you can try at home:
Frozen Drinking Chocolate
Adapted from a recipe by Serendipity 3
Makes 1 Serving
1/2 ounce dark or milk chocolate (try your favourite bar, or the Valrhona Caraibe 64% is lovely here)
2 teaspoons of Kerstin's Dark Drinking Chocolate
1 1/2 tablespoons sugar (reduce a little if you're going to use milk chocolate)
1 1/2 cups whole milk
3 cups ice
Whipped cream for serving (optional)
Directions:
Chop the chocolate into small pieces. Place it in the top of a double boiler over simmering water, stirring until melted. Add the drinking chocolate mix and sugar. Stir until completely melted. Remove from heat and slowly add ½ cup of milk until smooth. Cool to room temperature.
In a blender, place the remaining cup of milk, the room-temperature chocolate mixture and the ice. Blend on high speed until smooth. Serve in your glass of choice with whipped cream if desired… and maybe a sprinkling of some Cocoa Nib Caviar.
Enjoy!