At least we had some warm weather over the long weekend, but obviously spring is more elusive than many of us thought. In the mean time, we've got some perfect treats to last you until the warm weather re-appears.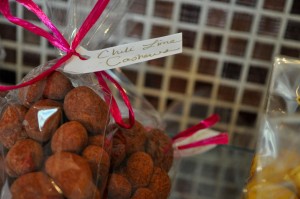 We had some fun new Claudio Corallo selections arrive in the Shop this past week. More of the chocolate dipped coffee beans have come in, as well as two new items – chocolate covered ginger and pear infused raisins dipped in chocolate. Also, Corallo's Seattle store opened in December, so be sure to check it out if you're in the area. You can read an article on their Shop, and all their fun offerings here.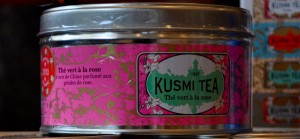 Chai Spiced Walnuts, Chili Lime Cashews, and chocolate dipped lemon peels are also out in the Shop, as well as new Kusmi Tea flavours, including one green tea with rose petals… fresh enough to remind of the warm weather to come, but still soothing enough to sip on a cool, windy, April day.
And of course, if you stop by the Shop, we are always happy to make you a warm cup of drinking chocolate.
Enjoy your weekend, and keep warm!