In addition to all the Easter chocolate, new truffle flavours are packing the confection case – Banoffee Pie, Vanilla Caramel, Orange Blossom, Peanut Butter & Saskatoon Berry Jam and Cherry Blossom.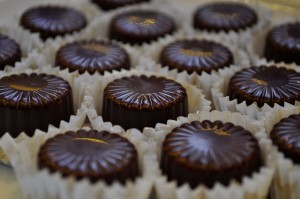 We've received new Madagascar bars from Madécasse – a 63% 'mellow' and a 67% 'smooth' – as well as a brand new batch of Pralus bars, including some new Single Origins – Djakarta, Trinidad and Caracas. The Amano shelf is packed again too, with more Guayas, Ocumare Milk and Jembrana Milk.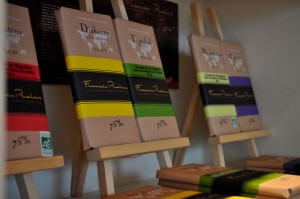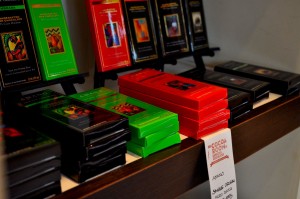 More of the Zotter truffle bars have already arrived, with lots of fresh flavours for spring – Almond with Raisins, 'Chocolate Bee' with Honey Crisps, Lemon Polenta, Coffee Plum and Bacon, Pineapple and Paprika, Butter Caramel, Maracuja (Passion), Mango, and Goji Berries with Sesame Nougat.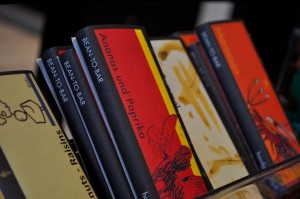 And finally, Liz has decorated the Shop with these fun butterflies for Spring. So even if the weather outside is not the best, it feels like spring as soon as you step through the door.