In our first chocolate making class May 15th, students made passion fruit truffles, mocha truffles, fruit and nut mediants, and chocolate bark. Everybody had a lot of fun. At the end of class everybody was able to temper chocolate!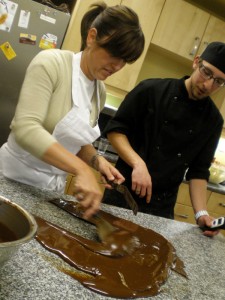 Table Tempering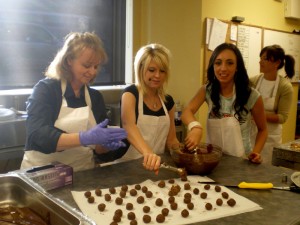 Having fun with Truffles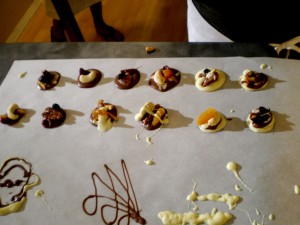 Some of the Creations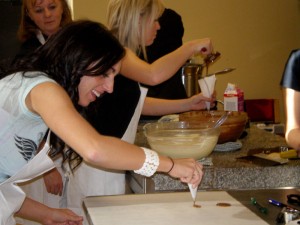 Having fun yet?