We've been working on some new things in the Shop lately, so here's a peek at some of our newest creations now out in the shop:
Packages of milk, white and dark Mendiants are now sitting pretty next to the Meltaways. Flavours are fleur de sel, vanilla bean and fruit and nut.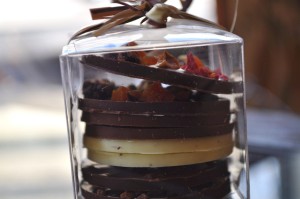 Outside of our Mothers' Day collection, we also have two brand new truffles out – Pistachio Gianduja and Hazelnut Gianduja. These are rich and intense truffles, with the smoothness of the ganache provided by the ground nuts themselves.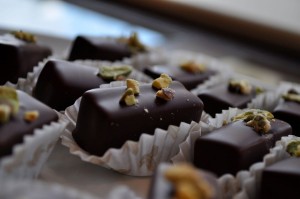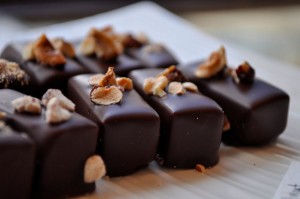 Finally, we are now selling the Michel Cluizel nougat mushrooms in singles out of the truffle case, so you can purchase just one to munch on… or this entire plate.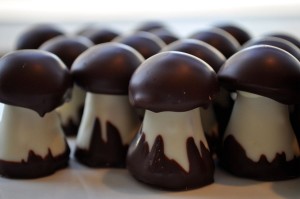 Happy Mother's Day to all those moms out there! Have a great weekend.